Aero Engine Test Facility Design and Support
Aero Support engineers have gained worldwide respect within the civilian and military aero engine Maintenance Repair and Overhaul (MRO) industry. We are specialists in providing design, installation, commissioning, calibration and support services to aero engine test facilities and component test rig users.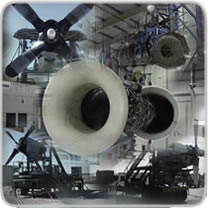 With over 25 years aero engine test facility experience, Aero Support have been responsible for the design of instrumentation and control systems and performance analysis software for many aero engine types.
Our specialist engineers have a proven track record in providing first class service to our civilian and military aerospace and power generation customers.
Providing design and support solutions for enclosed (indoor) test facilities and outdoor Mobile Engine Test (METS) facilities.
Our engineers perform true end-to-end on-site instrumentation calibration and maintenance of aero engine test facilities worldwide. We also provide off-site and on-line technical instrumentation and software support for our customers.
We recently modified a customer facility to enable the first run of the Rolls Royce T56-A-14 Series 3.5 turboprop engine. This involved instrumentation and control modification and application test software creation.
Another recent success was modifying an existing T56 Mobile Engine Test System (METS) to test the P-3 Orion QEC. This project was completed on-time, within budget and to the complete satisfaction of our customer.